Cold Laser Therapy for Skin Rejuvenation in Hurst
Cold Laser Therapy for Skin Rejuvenation in Hurst
Written By The New You Medical and Infusion Clinic on September 30, 2020
---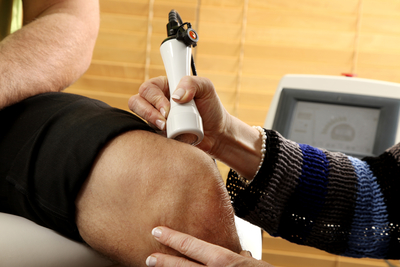 Do you suffer from acne, spider veins, or psoriasis? Is your skin marred by scars, fine lines, and sunspots? Skin rejuvenation helps heal damaged tissue, resulting in a more youthful, radiant look.
Cold laser therapy is a form of low-intensity laser therapy used in skin rejuvenation and to promote healing after minor injuries, strains, and sprains. While cold laser therapy isn't really "cold," the low-level lights are not enough to heat your body's tissues like other forms of lasers, hence the name. Treatment is non-invasive, painless, and only takes a few minutes to complete.
How Does Cold Laser Therapy Work?
Cold laser therapy uses different outputs of low-level light applied directly to a targeted area of the body. The damaged cells respond to the absorbed light, promoting healing through the created physiological reaction. Cold laser therapy goes by several names, including:
Low-level laser therapy (LLLT)
Low-power laser therapy (LPLT)
Soft laser biostimulation
Photobiomodulation
The Benefits of Cold Laser Therapy
Skin rejuvenation using cold laser therapy helps restore a youthful, supple, radiant look to your skin. The benefits of cold laser therapy include:
Acne
Hair removal
Ingrown hairs
Melasma
Pigmented lesions
Rosacea
Scars
Spider veins
Wrinkles
It's also worth noting that cold laser therapy does more than provide skin rejuvenation. It can also help treat:
Minor injuries such as ligament sprains, muscle strains, tendonitis, neck pain, lower back pain, knee pain, and muscle spasms
Inflammation caused by conditions such as autoimmune diseases, ulcerations, and rheumatoid arthritis
Aches and pains brought on by chronic conditions such as carpal tunnel syndrome and fibromyalgia
Exploring Your Options for Skin Rejuvenation in Hurst
Skin rejuvenation in Hurst will help you look and feel your best. As a cornerstone of the Hurst community, Dr. Jessica Stangenwald takes a patient-focused approach to provide comprehensive, holistic treatment options that meet each patient's needs. Your first visit will include a consultation, a discussion of your medical history, and answers to any cold laser therapy questions that you may have.
Ready to look and feel your best? Learn more about how cold laser therapy can help. Call our office today at (817) 281-9040 or schedule an appointment online to get started.

Posted In: Cold Laser Therapy