Get Healthy, Younger-Looking Skin with the PRP Facial and Face Lift 
Get Healthy, Younger-Looking Skin with the PRP Facial and Face Lift 
Written By The New You Medical and Infusion Clinic on November 27, 2019
---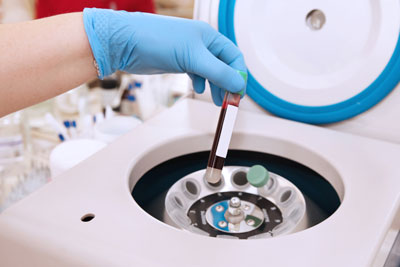 Wouldn't it be nice to look completely rested and youthful?
Regrettably, aging skin loses its elasticity and glow. It can also lose moisture, resulting in fine lines and wrinkles.
However, people are getting that healthy, youthful glow back with the PRP facial, as well as the PRP facelift.
What's involved in this type of facial and can your Hurst chiropractor, Dr. Jessica Stangenwald, provide it for you?
The PRP Facial and Face Lift – How and Why It Works
The PRP facial (also known as the vampire facial) consists of a series of injections of platelet-rich plasma. At your appointment, some blood will be taken from you. Your blood is then spun to separate the components of the blood. Afterward, the plasma is enriched with platelets and injected into the skin on your face.
The PRP facelift combines the platelet-rich plasma with a cosmetic filler, thereby reducing the look of fine lines and wrinkles.
The plasma is considered the "growth factor" of the skin. It penetrates the skin and starts the healing process. PRP also attracts stem cells, which promotes collagen and elastin growth, two components vital for younger-looking skin.
Feed Your Skin from the Inside Out for Best Results
Besides the PRP therapy provided by Dr. Stangenwald, it's also important to give your body the nutrients it craves. The best way to do that is to eat a diet rich in fresh fruits and vegetables.
Unfortunately, on-the-go lifestyles often get in the way of good nutrition.
Thankfully, there is a way to get the nutrients you need quickly: IV infusions.
Nutrient infusions are packed with magnesium, the B vitamins, and vitamin C, all of which are essential for younger, healthier skin. If you're ready to get your glow on, talk to the team at The New You Medical and Infusion Clinic about including IV nutrition in your PRP treatment plan.
Do you want healthier looking skin? Contact us today at 817-281-9040 to schedule your first PRP treatment.