How Iron Infusions in Hurst, Texas Can Help Chronic Fatigue
How Iron Infusions in Hurst, Texas Can Help Chronic Fatigue
Written By The New You Medical and Infusion Clinic on June 4, 2020
---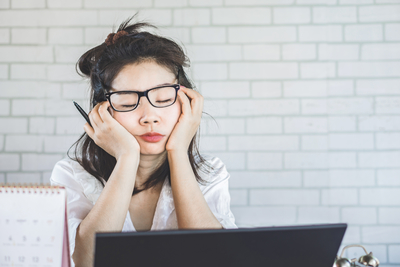 Chronic exhaustion is debilitating.
Everyday activities take so much out of you. Sometimes, it's even impossible to do them, let alone any extra activities, like hanging out with friends or taking up a hobby.
Fortunately, Dr. Jessica Stangenwald can help you feel more energized with iron infusions in Hurst, Texas.
Why You Might Have Iron Deficiency-Related Fatigue
While not all chronic fatigue is caused by iron deficiency, such a deficiency can make your chronic fatigue symptoms worse.
Low iron levels can lead to:
Fatigue
Shortness of breath
Dizziness
Weakness
Poor appetite
Headache
Chest pain
Many of these symptoms are similar to chronic fatigue symptoms. Now imagine living with a combination of the two. It's miserable!
How Can Your Hurst Chiropractor Help?
Dr. Stangenwald will order blood work. If the tests point to iron deficiency, she'll investigate why.
In many cases, leaky gut syndrome is to blame. Also called "increased intestinal permeability," leaky gut is a condition in which bacteria and toxins can leak through the walls of the intestines. When the toxins enter the bloodstream, it can lead to an inflammatory immune response, which can impact how well nutrients (like iron) are absorbed.
How Iron Infusions in Hurst, Texas Can Help Your Chronic Fatigue
Once Dr. Stangenwald has determined that you have iron deficiency, she can recommend two courses of action.
A custom gut health program
Hurst, Texas patients benefit from both options because they:
The faster these issues are addressed, the sooner you'll experience more energy.
Achieve Improved Overall Health with Regenerative Medicine in Hurst
Dr. Jessica Stangenwald is more than a Hurst chiropractor. She's also a registered nurse and has received extensive nutritional training to help you achieve optimal health.
If you want to take your health to the next level with iron infusions in Hurst, Texas, set aside some time to discuss your nutritional concerns with Dr. Stangenwald.
Curious if iron infusions might help improve your symptoms? Contact us at 817-281-9040 to schedule a consultation.

Posted In: Iron Infusions