What is Exosome Therapy in Hurst? Can It Benefit You?
What is Exosome Therapy in Hurst? Can It Benefit You?
Written By The New You Medical and Infusion Clinic on April 3, 2020
---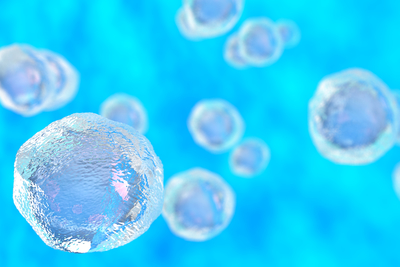 Your body is powerful – often able to heal itself.
Sometimes, though, you might end up with an injury that seems beyond the scope of the body's healing capabilities. Thankfully, researchers are developing exciting treatments that promote natural healing, like exosome therapy.
What Is Exosome Therapy and Who Does It Benefit?
Exosome therapy is often compared to stem cell therapy, but they're not the same thing.
How do exosomes differ?
Exosomes aren't cells – they're extracellular vesicles. The cells release the exosome particles, which are the mechanism by which your cells communicate.
To gather exosomes, stem cells are added to a medium (a liquid) in which they grow. During that time, the stem cells release the exosomes. Once enough exosomes are released, the stem cells are discarded, and the exosomes are put through a centrifuged to create a concentration.
Why Exosome Treatment Is Effective
Many diseases and painful conditions are caused by inflammation. And when you injure your body, an inflammatory response occurs, causing painful symptoms. Inflammation can even exacerbate the aging process.
Exosomes are loaded with anti-inflammatory proteins.
Who Needs Exosome Therapy in Hurst?
The concentration of exosomes can be delivered to patients via injection. Exosome therapy is used to treat issues such as:
Osteoarthritis
Sprains and strains
Bone fractures
Discogenic pain (caused by damaged discs due to degenerative disc disease)
Muscle or joint pain in the hips, back, arms, neck, and shoulders
Some other benefits of exosome therapy:
Regenerative Medicine Can Help You Look and Feel Amazing
Dr. Jessica Stangenwald believes in treating her patients with regenerative medical techniques, such as exosome therapy. Regenerative medicine helps her patients look and feel amazing!
As a member of The Foundation for Wellness Professionals, Dr. Stangenwald speaks passionately about why everyone – including you – should invest in regenerative treatments.
If you have any questions about this or other regenerative services available through The New You Medical and Infusion Clinic, don't hesitate to ask!
Have you been experiencing a lot of pain and sluggishness lately? Contact our team at 817-281-9040 to discuss treatment options that can help.

Posted In: Exosome Therapy Regenerative Medicine